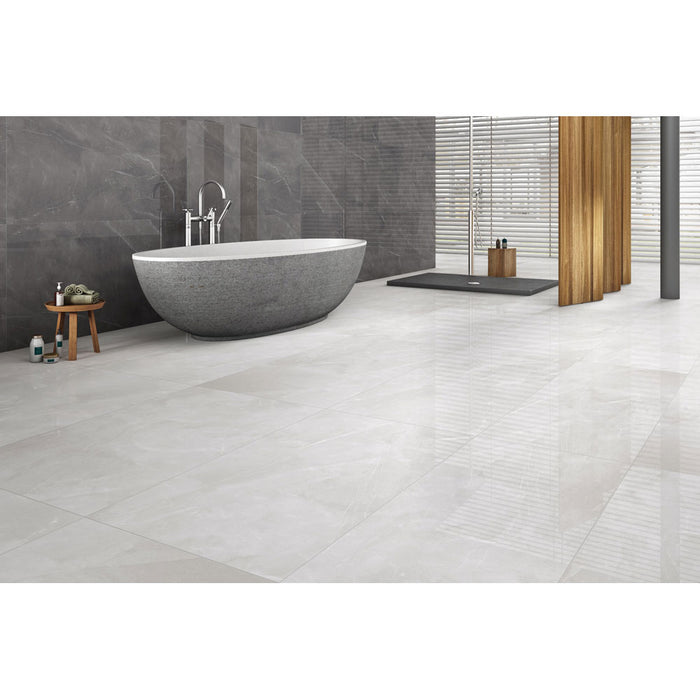 Luxury Light Grey Polished Amani Marble Effect Wall and Floor Tile - 30x60/60x60 and 60x120cm
Here at the "Home of Affordable Luxury," we present to you this gorgeous light grey polished amani marble effect wall and floor tile.  Subtle in design and exquisite in style, this is a porcelain tile that will transform the walls and floors in your home at a fraction of the cost of other like for like tiles.  
This tile is suitable for bathrooms, kitchens, hallways and living spaces alike.  Feel free to contact us if you require any additional information or have any queries.  This tile is also available in the darker shade of grey as well as in black so you have the option of choosing different shades for different areas of your living space.
Please select the appropriate size from the options to the right.  
If you have any questions or queries, please feel free to contact us on 0116 216 6677.
Please note, samples of the larger 60x120cm tile are sent out as a 60x60cm piece. 
Specifications:
Material: Porcelain
Thickness: 9mm
Finish: Polished
Suitability: Walls and Floors
Anti Slip Rating: R9
PEI Rating: 4
Rectified: Yes