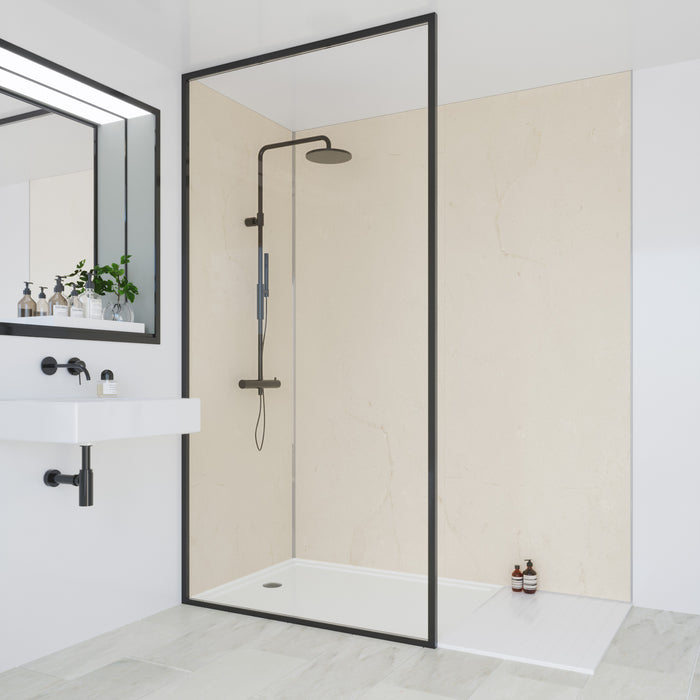 MultiPanel Classic Marfil Cream Bathroom Wall Panel
Our Classic collection by MultiPanel will transform your bathroom into looking more like a spa.  Trending, stylish and sophisticated, these panels are considered to be the luxury alternative to tiles and are much easier to install.  In addition, they are easy to maintain and are fully waterproof meaning they can be used as wall panels or shower panels.  You can choose to highlight certain areas of your bathroom by using different panels to serve as a feature. MultiPanels are available in three different sizes and you also have the option of either a clean cut edge or a hydrolocked tongued and grooved edges for simpler installation. The textured finish of this decor gives it a surreal stone finish.
View our "Panels Accessories" section to select certain essentials you may require to assist you in completing your project.
Height: 2400mm
Material

: Laminate face,

Medite Exterior Grade MDF
Certification: Forest Friendly Certified