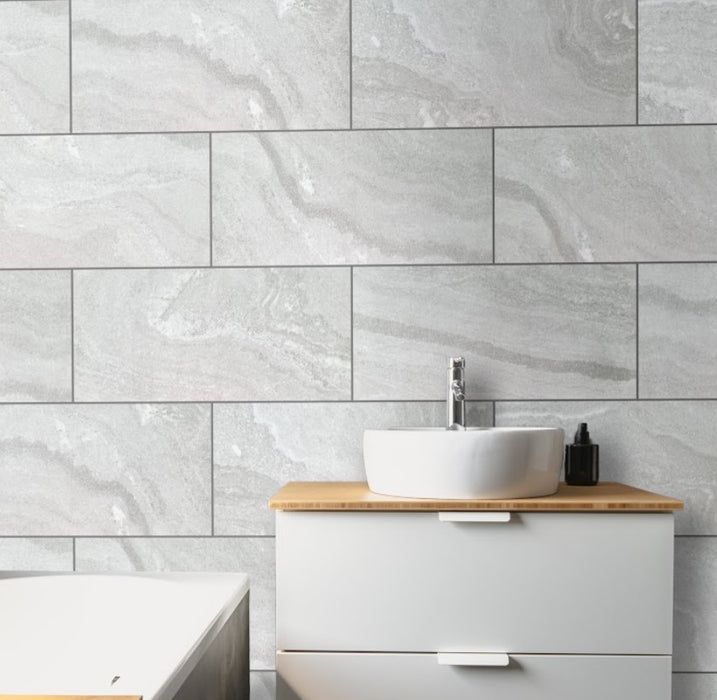 MYSTIC Light Grey Polished Bathroom and Floor Tile -30x60 and 60x60cm
If there is a range within our tile collection where the image does not do it full justice, the light grey Mystic range is it.  Polished, easy to clean and with mesmerising patterning, the neutral shade of this tile collection ensures it can be the perfect covering for the walls and floors within your home.
Manufactured from porcelain and with precision cut rectified edges, the polished Mystic range comes in sizes of 30x60cm and 60x60cm.  This is a hugely popular bathroom tile as well as a floor tile for living spaces.
Feel free to request a sample and appreciate why they are amongst the most popular tiles sold here at Luxury Bathrooms And Tiles.  If you have any other questions relating to this product or your current project, feel free to contact us on 0116 216 66 77 where a member of our support team can assist you further.
Specifications:
Material: Porcelain
Thickness: 9mm
Finish: Polished
Suitability: Walls and Floors
Sizes: 60x120cm
Anti Slip Rating: R9
PE1 Rating: 4
Rectified: Yes